We have found our selves in this situation again, so i thought I'd, do a blog on the candidates (bookies favorites) and write about them.
Slade, is a Blade......




Russell Slade:
Slade is a blade, oh that rhymes which is what i think Russ would do with the Blades job. Russell has got Leyton Orient, to the top of L1 on free transfers and a limited transfer budget. Slade who has managed the Blades before, took 3years to build this team, questionably will the Blades give him this much time? Slade who worked under a limited transfer budget plays decent football, it would be exciting to see him with a decent budget in his hands. The only way i think we will persuade Slade, is that he is a blade.
Passion!!
Karl Robinson:
Karl Robinson is a favorite too. Karl plays a similar way to Weir, and always has a plan B like he showed at the Lane winning 1-0. Robinson only young (33) is a smart intelligent, manager. We went for him in the Summer but refused to pay compensation. This time we will. Robbo should he be named that has been at MK, for 5 odd years. And some Blades will argue has done nothing, but once again he's had a tight budget and managed to get MK in the play offs most of the seasons he been there.
Nigel, the bookies favorite.
Nigel Clough
: Nigel is out of a job, since getting the boot from Derby. Nigel, is the bookies favorite, and plays again a passing style but in a 4-4-2 or 4-3-3 and in a attacking way. Some Blades fans don't want him due to him doing "nothing" at Derby in 5/6 years. Well with no money how can he? Also he has developed exceptional talents such as Will Hughes. This will probably be a merit for the board, with such a youthful side.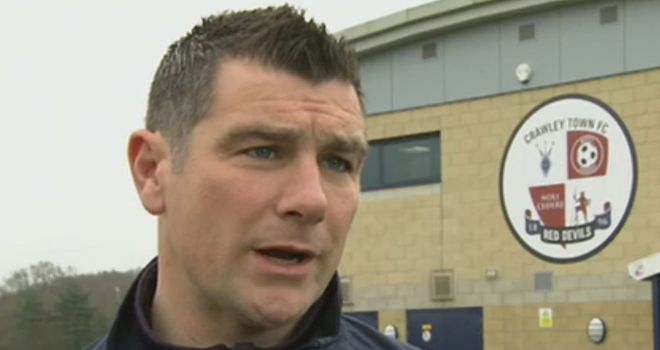 Richie is bound to have being noticed.
Richie Barker:
Richie although he is a owl, has a good record in L1 working with teams and no budgets. Crawley have a squad of 17 and are a good team. He plays passing football, and may be able to get Kyle McFadzen with him. Barker always talks us up and i for one would like him here.